Alpenlaenders are a show and dance band offering authentic entertainment from the Alps for Oktoberfest's, festivals, weddings, cultural events, corporate events and concerts for professional artist series. Uplifting music, yodeling and alphorn entertainment, Alpine contests and energetic program presentations is what we do best. All to ensure the audience has fun and enjoys a good time with the Alpenlaenders at any event, large or small.
The band was founded in York, Pennsylvania and has performed and entertained for over 30 years at various festivities and concerts in Pennsylvania, New York, Delaware, Maryland, Vermont, Virginia, Georgia including several European tours.
We perform as a duo, trio or up to an eight piece band to suit any size of festivities or concert venue.
For booking the band please contact Helmar Mueller at helmar@alpenlaenders.com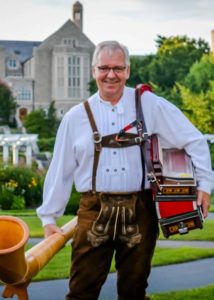 Helmar Mueller – button box, accordion, alphorn, trumpet and vocals. Helmar is a founding member of the Original Alpenlaenders and the manager of the group.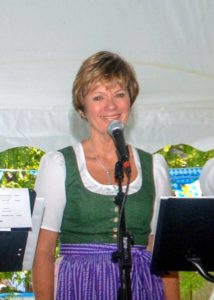 Erika Mueller – Die Alpenlaenderin with the voice and support for the survival of the band. Besides singing and dancing Erika enjoys the breaks for a cup of coffee – Austrian style of course.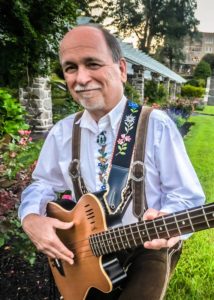 Reese Bookmiller – bass, alphorn, trumpet and vocals. Founding member of the Original Alpenlaenders and the "Jodel Automat".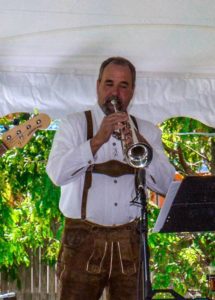 Bill School – trumpet, flugelhorn and alphorn. Bill experienced his first Alpenlaenders performance in 2008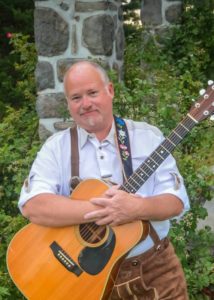 Woody Pfenninger – guitar, bass and vocals. Woody started performing with the Alpenlaenders in 2014 and appears in our trio and quartet arrangement.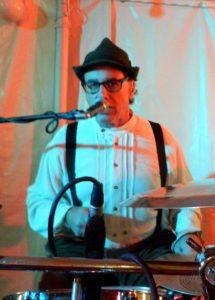 Mike Hirsh – drums, percusssions, bass, baritone and vocals. Mike enjoyed the Alpenlaenders spirit since 1996.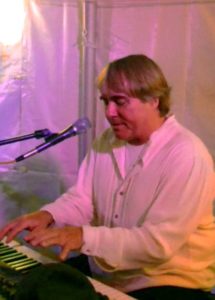 Pat Colgan – keyboard, bass, guitar, vocals and the sound engineer of the group. In 1996 the "Alpenlaenders Fever" changed Pat forever.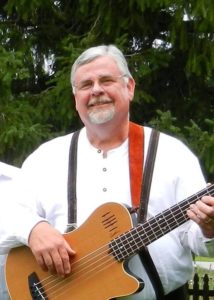 Dan Aitken – bass, guitar, mandolin and vocals. Dan has become a seasoned Alpenlaender since his first appearance with the band in 2008.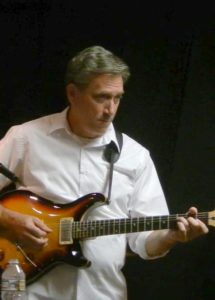 Dan Vogel – lead guitar, rhythm guitar, and vocals. Dan's first performance with the Alpenlaenders in 2008 captivated him so much that he become a valuable member of our musical group.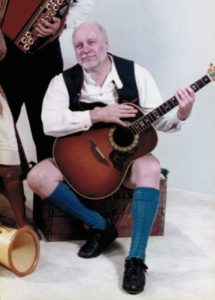 Alan Bookmiller – Guitar, bass, baritone and vocals. Founding Member of the Original Alpenlaenders. Alan now enjoys living in Georgia.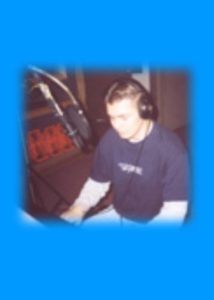 Mario Logan Mueller – An Alpenlaender since his birth. At a very young age Mario's voice talent was already heard on many live shows. He continued his passion for music and now enjoys playing the piano and guitar as well. His great baritone voice is featured on our CD "Am Almsee" and "Oktoberfest".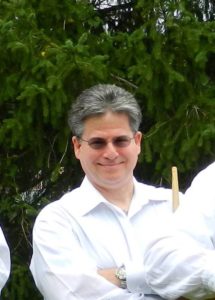 Mark Shaw – drums and percusssions. Mark has performed with the Alpenlaenders since 2010.
Guenther Müller and Caroline Müller – Both are from Klagenfurt Austria. Passion for music and the Alpenlaenders spirit is in their blood. Guenther and Caroline performed with the Alpenlaenders when they visited the USA and when the Alpenlaneders were on tour in Europe. The CD "Oktoberfest" features several recordings with Guenther on the button box and his daughter Caroline on the Xylophone.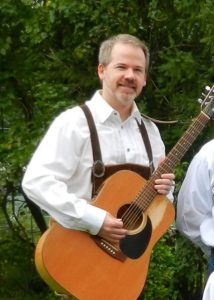 Scott Zimmerman – guitar, bass and vocals. Since 2004 Scott experienced nine years of his musical career with the Alpenlaenders and we very much enjoyed having him on our team. Lots of fun and memorable moments were to be had by all throughout the years with Scott in the band. Family needs are his top priorities right now but we are hopeful that he can join us in an appearance again sometime in the future.